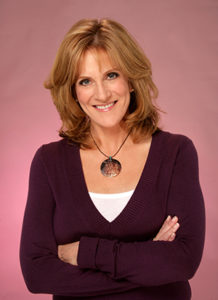 Jewish Federation of Northeastern New York will host the season's Headliner Series finale with special guest, Carol Leifer, comedian, comedy writer for Seinfeld and Emmy Award-winning Modern Family. The event will be held on Sunday, May 7, 7:00 PM, at Congregation Gates of Heaven in Schenectady.  Ms. Leifer will present on her bestselling book, How To Succeed in Business Without Really Crying.
A trailblazing female in stand-up comedy, Carol Leifer is a sought-after comedy writer and producer, a four-time Emmy nominee who has written for such shows as Seinfeld, Saturday Night Live, The Larry Sanders Show, and the Emmy Award-winning Modern Family for which she won a 2012 Writers Guild Award. Leifer draws on her natural gifts as a storyteller and touches on such topics as her Jewish upbringing, her experiences as a woman, and her coming out as a lesbian at 40.
In 2014 Leifer released her second book, bestseller How to Succeed in Business Without Really Crying. This hilarious collection of essays charts her extraordinary three-decade journey through show business, illuminating her many triumphs and some missteps along the way.
The Headliner Series is open to those who contribute $5,000 or more, by household, to the Federation/Israel Campaign or to those who have made a commitment of a minimum $100,000 to the Jewish Community Endowment Fund.
Cost for this event is $36 per person. Event attendees will receive a photograph taken with Ms. Leifer by household. Children, ages 13-39, of Headliner Series members are also welcome to attend.  An elegant dinner and dessert reception will be catered by As You Like It Caterers.
RSVPs requested. Reservations can be made online at www.jewishfedny.org or by calling the Federation at (518) 783-7800.
The Headliner Series is generously sponsored by KeyBank.