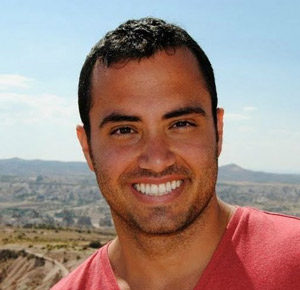 NEW YORK CITY –A dinner date at Wolf & Lamb Steakhouse in New York City with ER doctor, Grant Hubsher, contestant on the 2017 season of "The Bachelorette has been organized as a promotion for JScreen, a national not-for-profit at-home genetic disease education and carrier screening program based at Emory University.
Hubsher is partnering with JScreen to help educate the country about the importance of genetic screening to help prevent genetic diseases in future kids.
"As an ER doctor, I am keenly aware of the devastating effects that genetic diseases can have on families – and am honored to partner with JScreen to help educate couples on simple things they can do to help plan for their future families," said Hubsher.  "The test is quick, private and convenient – and the results can change the lives of future generations.  This is an easy and important step couples can take, and I feel lucky that my time on the Bachelorette can help bring attention to the life-changing impact of genetic screening and JScreen."
"Who knows, maybe this contest will help me finally find the woman to share my life with" said Hubsher.
Hubsher competed for Rachel Lindsay's heart on The Bachelorette 2017.  He grew up in Palm Harbor, Fla., but now lives and works in New York.
Those wishing to enter the contest are asked to visit www.JScreen.org/bachelor and fill out the contest form by June 1. The winner will be chosen based on her response to the question, "why should you be selected to date Grant?"