"Do not allow this to be something that hinders your belief. Stay strong, teach peace and love, and continue to grow as a people," says basketball player Amar'e Stoudemire, who now holds Israeli citizenship.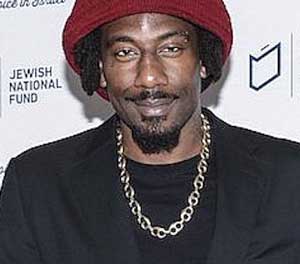 (JNS) – Basketball player Amar'e Stoudemire called on Jews worldwide to "stay strong" in the face of anti-Semitism in a video posted on Instagram on Saturday, Jan. 4.
The former NBA star began by addressing the recent anti-Semitic attack in Monsey, N.Y., in which five people were injured when an African-American man wielding a machete stormed into a rabbi's home on the last night of Chanukah.
"For you to attack someone who's trying to keep the ordinance of God, who's trying to keep the commandments and trying to really to reach a high level of righteousness, for you to attack someone in that matter shows another level of ignorance. Therefore, it's unacceptable to have anti-Semitic slurs or any hate crime, especially if you're a man of God."
Stoudemire is the son of "Hebraic" parents and identifies with the Hebrew Israelites—African-Americans who believe that they are connected to the biblical Israelites.
The basketball star also offered condolences to the rabbi's family in Monsey.
And he told Jews around the world to "stay strong in your faith, in your belief, and as Israelites, do not allow this to be something that hinders your belief. Stay strong, teach peace and love, and continue to grow as a people. And therefore, when the moshiach time comes, we will be ready to walk into the kingdom. But until then, teach love and peace to you and your families, as the Torah and Bible teaches, and move forward."
He concluded, "Bezrat Hashem that we be able to move past this, and continue to grow in the ordinance and according to the God and the Torah, and continue to build to reach a high level of righteousness."