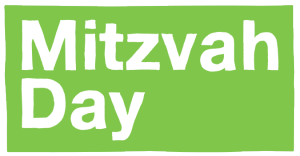 ALBANY– Mitzvah Day is planned for Sunday, April 15. Starting at 11:30 a.m., more than 200 congregants from Congregations B'nai Sholom, Beth Emeth, Ohav Shalom and Temple Israel will gather at Beth Emeth , 100 Academy Rd., Albany and then fan out to volunteer at sites around the Capital Region.
Participants will spend the afternoon helping with whatever work needs to be done, ranging from cleanup and flower planting at the Family Promise Day Center and sorting food donations at the Regional Food Bank to cooking and baking at Ronald McDonald House and projects at Beth Emeth for more than a dozen organizations and causes.
Information about Mitzvah Day,  may be obtained by contacting  Gail Kendall at 40rosedale@gmail.com.