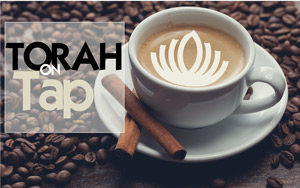 SCHENECTADY–Congregation Gates of Heaven is now offering a new program, Torah-On-Tap.
Torah on Tap is a monthly invitation to have a drink, something to nosh, and a relaxed conversation about the week's Torah reading and other topics, according to Arnold Rotenberg, director of congregational Jewish living. The next dates are set for Saturdays, Oct. 20 and Nov. 17 from 3 to 5 p.m. The program is held at MocaLisa's Cafe in Clifton Park Center, 22 Clifton Country Rd. and will be facilitated by Rabbi Matt Cutler and Rotenberg.
Torah-On-Tap is free and open to the public, and although reservations are not required, organizers have requested that those planning to attend let them know by contacting Rotenberg at 518-374-8173.