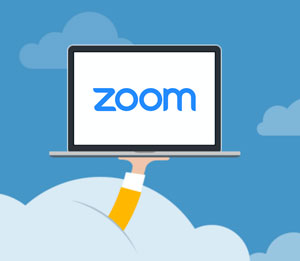 SCHENECTADY– Congregation Gates of Heaven has opened its virtual doors to the community. Rabbi Matt Cutler explains, "The Hebrew term for what we are is a Kehilla Kenosha, a sacred community. Torah uses that word "kehilla" as a verb too— to gather, assemble or a convocation. In this unprecedented time— may our gatherings continue using the wise heart (Chacham Lev) God has bestowed on us. Our virtual gatherings for learning, praying, and bonding can sustain and support us as we continue to live as ones created in God's image."
The congregation will be using the Zoom platform for its social, educational, and some religious online gatherings.
Adult education classes will continue with the weekly on Thursday Lunch and Learn at noon and the Saturday morning Torah study at 9 a.m. both led by the rabbi. A new course on Passover called,"And You Shall Ask," for those who want to delve deeper into what the holiday began on Monday, March 23, and is offered both in the afternoons and evenings. Weekly Friday evening Shabbat Services continue and will be live-streamed at 7 p.m.
The link to the live streaming Shabbat Services or Zoom links for virtual gatherings, may be obtained by visiting  the congregation's website at www.cgoh.org. These programs are free and open to the entire community. Executive Director, Laura Ehrich at lehrich@cgoh.org can provide details.