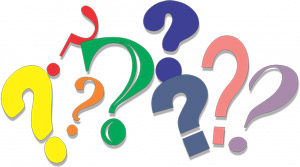 By JONATHAN S. TOBIN
(JNS) – Was 5778 a good year? For Jews around the world, it was the usual mixed bag of bad (and even worse) news.
The U.S. embassy to Israel was finally moved from Tel Aviv to Jerusalem, but peace with the Palestinians remains elusive, as violence along the border with Gaza and incitement from the Palestinian Authority proved. A rising tide of anti-Semitism throughout Europe has brought a Labour Party tainted by Jew-hatred to the brink of power in Britain. American Jews are angry about the lack of religious pluralism in Israel while also debating the merits of a law reaffirming that it is a Jewish state, highlighting the growing chasm with Diaspora Jewry.
Meanwhile, partisan divisions have complicated the battle against BDS and hatred against Israel, and most U.S. Jews seem more interested in the "resistance" against U.S. President Donald Trump and the coarsening of America's polarized political culture than anything else.
The arrival of a new Jewish year has us asking what's in store for 5779 … and whether things can get any worse. (The answer is, of course, they can!)
But even as we argue about Trump, Israel and just about everything else—while also accounting for our own misdeeds at High Holiday time—we shouldn't lose site of the big picture and what's left of our sense of humor.
So before the Almighty writes down just how much worse (or better) it will be for us in the proverbial Book of Life, I present (with apologies to the late New York Times columnist William Safire) the latest edition of my annual Jewish Pundit Quiz for 5779. So guess—or should I say prognosticate—along with me about the coming year.
My answers are at the bottom of the column. Save this column until next fall to see who was right.
And remember, if you are worried about the outcome, teshuvah ("repentance"), tefillah ("prayer") and tzedakah ("acts of justice and charity") may avert the severe decree.
1. By the start of 5780, the prime minister of Israel will be:
1.

The Likud Party's Benjamin Netanyahu, who will be resoundingly re-elected by a larger majority than his four previous victories and surpass David Ben-Gurion as the country's longest-serving leader.

2.

Yesh Atid's Yair Lapid, who will pull off the greatest upset in Israeli political history and lead a center-left government with a razor-thin majority.

3.

Miri Regev, who upsets Yisrael Katz, Gilad Erdan and other party veterans in a Likud primary after Netanyahu is indicted on corruption charges.

4.

Jewish Home Party leader Naftali Bennett.

5.

Eurovision song contest winner Netta Barzilai.
2. The Trump administration's Middle East peace plan will:
1.

Be accepted by both Israel and the Palestinian Authority, and set in motion the implementation of a two-state solution.

2.

Be accepted by Israel despite misgivings, and rejected by both the Palestinian Authority and Hamas.

3.

Lead to a new Middle East war as Iran, Hezbollah and Hamas launch attacks to protest its unveiling.

4.

Remain on the shelf as its authors accept that its chances for success are non-existent.
3. The most serious problem facing Israel in 5779 will be:
1.

Unrest among Israeli Arabs and the Druze over the adoption of the nation-state law.

2.

The outbreak of a new round of fighting with Hamas in Gaza.

3.

A war on Israel's northern front, involving Iranian forces in Syria and Hezbollah in Lebanon.

4.

Anger about the official rabbinate's continued control of life-cycle events.

5.

An economic downturn triggered by a global trade wars.

6.

The location of the 2019 Eurovision contest.
4. The outcome of the 2018 U.S. midterm elections will be:
1.

A blue wave resulting in the Democrats winning control of both the House and Senate.

2.

A Republican comeback that leaves them in control of both houses with more Senate seats though fewer House seats.

3.

Republicans hold the Senate while Democrats take the House.

4.

Democrats win the Senate while the Republicans inexplicably hold onto the House.
5. The most important issue for American Jewish voters in 2018 will be:
1.

Anger against President Trump.

2.

Support for Israel.

3.

Support for socialism.

4.

Social justice.

5.

Anti-Semitism.
6. The most important American Jewish political figure of 5779 will be:
1.

Senate Minority Leader Chuck Schumer of New York

2.

Sen. Bernie Sanders of Vermont, who will run again for the presidency.

3.

Rep. Adam Schiff of California, who will help impeach Trump.

4.

Financier Tom Steyer, leader of the movement to impeach President Trump.

5.

Ivanka Trump.
7. Which group will have the greatest impact on American Jewish life in 5779:
1.

Chabad, whose outreach efforts will continue to influence communities towards more observance.

2.

Jewish Voice for Peace, whose campaign against Israel's existence will continue to gain ground at the expense of liberal Zionist groups.

3.

The anti-Trump "resistance," which will remain the focus of most Jewish activism to the detriment of other issues.

4.

The Jewish Agency for Israel, which will undergo a remarkable revival of interest under the leadership of Yitzhak Herzog.

5.

The Zionist Organization of America.
8. Which of the following will not happen in 5779?

1.

The continued growth of Israel's economy.

2.

The resignation of Israeli Prime Minister Benjamin Netanyahu.

3.

No progress towards Middle East peace.

4.

Israel faces condemnation in the U.N. General Assembly as an "apartheid state" because of the nation-state law.

5.

A crisis in Jewish philanthropy as organizations are forced to give back donations from big givers labeled as sexual harassers.
Tobin answers: #1. 1 #2. 2 #3. 2 #4. 3 #5. 1 #6. 4 #7. 3 #8. 2