Calling all bakers: You "knead" to enter the Shibolim Whole Wheat Challah Challenge, hosted by Kosher.com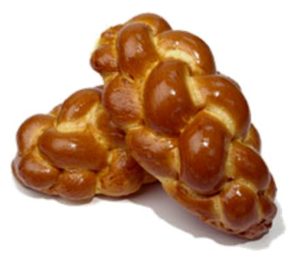 Bayonne, N.J. – Bakers with an original challah recipe and an Instagram account have until Jan. 8 to whip up their finest braided loaf for a shot at $1,000 and the chance to "rise" to fame.
Launching on Dec. 17, 2018, the Shibolim Whole Wheat Challah Competition is hosted by Kosher.com, the go-to source for a kosher lifestyle, and Shibolim Whole Wheat Flour.
Anyone can enter.
Contestants will vie for three prizes:
Grand Prize: $1,000 and a guest spot on Naomi Nachman's com video web series Sunny Side Up!
2nd Prize: A Bosch Mixer from Kitchen Caboodles
3rd Prize: A designer challah cover from Danke Judaica in England.
How to enter: Challah recipes must be original recipe and contestants  must use Shibolim Whole Wheat Flour. Post a baking video and clearly written recipe (up to 1 minute) showing baker speaking with the final product on an Instagram feed. Make sure to tag @kosherdotcom and hashtag #shibolimcontest on your post. First-place winners must be available in the tri-state area in order to film with Naomi Nachman. Challahs will be judged by final product quality, clarity of recipe, and personal presentation. Judges will include talent and staff from Kosher.com.
Winners will be announced by Jan. 15.