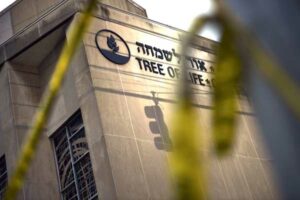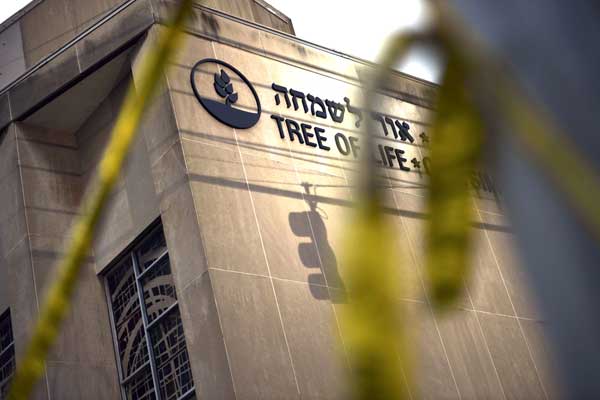 Governor Andrew M. Cuomo today issued a proclamation declaring October 27, 2019, the one-year anniversary of the mass shooting at the Tree of Life Synagogue in Pittsburgh, Penn, as a "Day of Action to Combat Anti-Semitism." The Governor also announced that the One World Trade Center, the Governor Mario M. Cuomo Bridge, the Kosciuszko Bridge, SUNY Plaza, the State Education Building, the Alfred E. Smith Building and the New York State Fair Exposition Center will be lit in blue and white on Sunday night to honor the victims of the deadliest anti-Semitic attack in U.S. history, which took the lives of 11 worshipers and injured seven.
"New York's strength is in our diversity, and we have zero tolerance for any acts of violence or hatred against the Jewish community," Governor Cuomo said. "As we remember the anniversary of this tragedy, I invite all New Yorkers to reflect and take action to combat the alarming rise of anti-Semitic violence both across our state and the nation. Hate crimes have no place in New York."
As part of the Day of Action,  Cuomo mobilized the Governor's Interfaith Advisory Council. The Governor encouraged the members of the Interfaith Advisory Council to amplify messages of inclusivity, harmony and love for one's neighbor in their respective communities, and to serve as special ambassadors of harmony and goodwill. Additionally, members of the governor's administration will participate in the American Jewish Committee's (AJC) #ShowUpForShabbat campaign by attending services to honor the victims of last year's mass shooting and show solidarity with the American Jewish community.
The proclamation will be formally presented on Sunday at a "Day of Action" commemoration event at Central Synagogue in New York City, organized by the AJC New York Regional Office in partnership with UJA Federation, the Jewish Community Relations Council and Central Synagogue.
According to the FBI's most recent data, anti-Semitic hate crimes rose 37 percent in 2017 from the year prior. In the same report, the Jewish community was the most frequently targeted group, accounting for 60 percent of all religious-based hate crimes incidents in the United States.