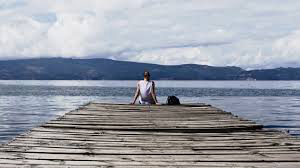 Hadassah Capital District (HCD) has announced plans for a day at a lake fund-raiser for Youth Aliyah and Young Judaea scholarships. The program will feature a get-together at the Sidney Albert Albany Jewish Community Center's Camp Olam in Cropseyville on Sunday, July 29, from 12-4 p.m.
Camp Olam offers swimming, water trampoline, boating and tennis and those planning to attend may bring a dairy or parve picnic and a lawn chair. Organizers remind potential lake visitors that glass is prohibited at Camp Olam.
The cost is $10 per car, which covers the event and donation. Reservations are required by July 22 and may be made by e-mailing symalapides@yahoo.com with the names of all people who will be attending and a cell phone number.