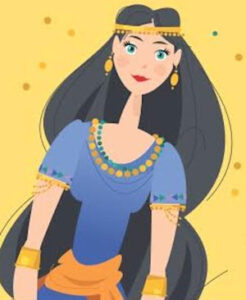 Shabbat Zachor will be noted by Hadassah members  from Wednesday, Feb. 17, through Saturday, Feb. 20, with a  series of "virtual" programs  entitled, "Celebrating 109 Years Of Hope and Healing."
"During this time of extraordinary illness, extreme divisiveness and decades long social injustice, the decision was made to bring more light into the world," said Jamie Garnet, former president  of  Hadassah  Upper Mid-Atlantic.
"Individuals may pick any, or many of the programs that they wish to participate in," she added.
The series begins with "In Honor of Hadassah Shabbat" on Wednesday, Feb. 17, at 10 a.m.  Reyut Faith Community Nursing of Congregation Agudat Achim in Schenectady will open the series with a program entitled, "Maximizing Optimal Health and Resilience" led by Dr. Sheryl Spitzer-Resnick, a graduate of Harvard Medical School and a family medicine practitioner for 25 years. She will discuss minimizing inflammation through diet and supplementation for nutrition deficiencies.
A Hadassah Kabbalat Shabbat, Friday, Feb, 19, begins at 4:15 p.m., with members of Kehillat Ohr Tzion (Modern Orthodox in Buffalo) leading a women's tefilah service. Later at 6 p.m., Congregation Beth Shalom of Clifton Park and Temple Sinai of Saratoga Spring have announced services.
Shabbat Torah services on Saturday, Feb. 20, have been slated by Congregation Agudat Achim in Schenectady at 9:45 a.m., and Congregation Ohav Shalom in Albany at 10 a.m. Both will honor Hadassah during their morning Shabbat Zachor services.
Following services, at 3 p.m. "A Look into Jewish Life on Campus during Covid-19" will be the presentation and discussion topic for Rabbi Sara Rich, executive director of Hillel at the University of Buffalo.
"Celebrating 109 Years Of Hope and Healing" will be capped by havdalah services and a craft project on Saturday eve. A region-wide havdalah service begins at 6:30 p.m. and there will also be services led by  Congregation Shaaray Tefila and Temple Beth El of Glens Falls.
A post-havdalah craft project will be featured at 7:15 p.m. Lynn Rubenstein of Rochester will lead a crafting of a Miriam's Cup for Passover.
The Capital District committee includes Phyllis Hecker, Ellen Katz, Josie Kivort, Edith Kliman, Elaine Lowenberg, Phyllis Wang and Garnett.
Area Hadassah members are now considered part of the Northern New England Region of Hadassah. Hadassah Shabbat will also be celebrated throughout the region in Buffalo, Rochester, Peabody, Mass. and Vermont.
Registration is available at https://www.cognitoforms.com/Hadassah4/NorthernNewEnglandShabbatAcrossTheRegion and Janie Garnett at jgarnett@nycap.rr.com can provide details.