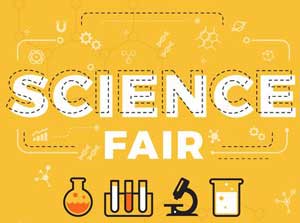 The Hebrew Academy of the Capital District will hold its annual science fair on Monday, Feb. 10, at 6 p.m. at the school, located at 100 Academy Rd., Albany. The science fair, held annually for over 20 years, encourages students to test theories and offer projects to demonstrate their STEAM (Science, Technology, Engineering, Arts, Math) knowledge, according to school administrators. Community members are welcome and invited to attend, said Julie Pollack, head of the school.
"Every year I am amazed and overjoyed to see what our students bring to the science fair," Pollack said. "This event offers visitors and prospective students the opportunity to see the strong STEAM education our students receive here at the Hebrew Academy."
 Information about the Hebrew Academy 2020 Science Fair may be obtained by contacting Rachael Schertzer at 518-482-0464.