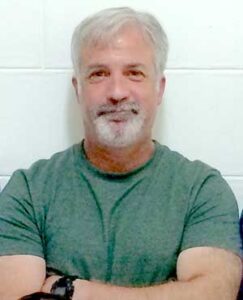 SCHENECTADY–Rabbi Rich Kirschen's upcoming free virtual class, "Herzl on the Couch," will be offered by Congregation Gates of Heaven on Sunday, Jan 10, at noon. Through both ancient and modern texts along with film clips, Kirschen will discuss the transformation of Jewish male role models and their connection to power and powerlessness.
"Why Herzl on the Couch? When discussing Israel, the political, the religious, or even the cultural often take precedence when trying to understand the complexity of the Jewish State. Yet, what is often overlooked are the psychological underpinnings of this old/new land and its challenges," said Kirschen.  He added, "By examining the shock of exile, the trauma of homelessness, and the chaos of return to the historic homeland, people gain an invaluable opportunity for a deeper understanding of Israel and the Israeli psyche. In essence, through a psychoanalytic lens people can begin to understand why Israelis behave the way they do."
Kirschen was the director of the NFTY in Israel and Kesher Birthright programs for the Union for Reform Judaism, which brought thousands of teens to Israel every year. Before making aliyah, Kirschen served as the executive director of the Hillel Foundation at Brown University. Before that, he was the associate director at the University of Michigan Hillel. He was ordained as a rabbi by the Hebrew Union College-Jewish Institute of Religion. He is a student at Machon Shinui—The Israel Institute for Family Therapy.
Those interested in participating may register on the congregation's website at www.cgoh.org; students will receive a Zoom meeting link. Arnold Rotenberg, director of congregational Jewish living, at arotenberg@cgoh.org or 518-374-8173 can provide information.