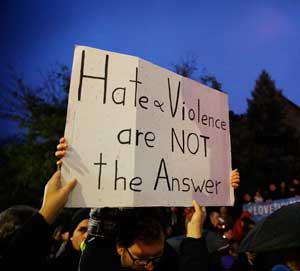 The Jewish Federation of Northeastern NY has announced that an interfaith vigil will be held Sunday, Jan. 5, at 7 p.m. to express unity against hatred and intolerance. The vigil will be held at Temple Gates of Heaven, 852 Ashmore Ave., Schenectady. The community is welcome to attend.
The vigil sponsors are the Capital District Board of Rabbis, The Jewish Federation and the Schenectady Clergy Against Hate.
Information may be obtained by calling the Jewish Federation at 518-783-7800.