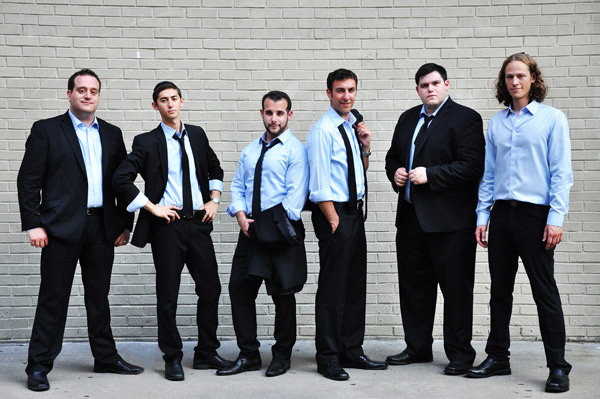 The Jewish Federation of Northeastern New York will host a Yom Ha'Atzmaut—Israel's Independence Day Community Celebration featuring a performance by Six13 at The Egg on Thursday, May 9, at 7 p.m. The celebration is open to the community.
Six13 is a six-man a cappella vocal band that is bringing an unprecedented style and energy to Jewish music, with nothing but the power of the human voice, according to organizers.  Six13 is driven by a mission to connect Jews around the globe with their heritage through the band's music, that is anchored by a strong Jewish identity, and fueled by thumping beatbox, intricate arrangements, and harmonies.
The group recently released its  a Lion King Passover video.
Tickets are being sold by The Egg and may be purchased online http://www.theegg.org/event/six13-israel-independence-day or at its box office. Tickets are $12 per adult and $8 per child. Coupon code ISRAEL  will help buyers avoid convenience fees.