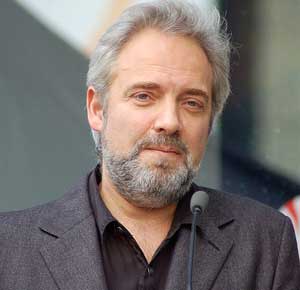 (JNS) – Jewish director Sam Mendes won big at the 77th annual Golden Globes on Sunday night in Los Angeles, taking home two honors for his World War I epic "1917."
After Mendes won the award for Best Director—beating out Bong Joon-ho, Todd Phillips, Martin Scorsese and Quentin Tarantino—his film went on to beat "Joker," "Marriage Story," "The Two Popes" and "The Irishman" for the prestigious award for Best Motion Picture–Drama.
"I'd like to dedicate this to my grandfather, Alfred Hubert Mendes, who inspired this film," Mendes, who has Jewish and Trinidadian roots, said onstage after the best drama win. "He signed up for the First World War. He was age 17. I hope he's looking down on us, and I fervently hope it never ever happens again."
"1917" follows two young British soldiers during World War I who are "given an impossible mission: deliver a message deep in enemy territory that will stop 1,600 men, and one of the soldiers' brothers, from walking straight into a deadly trap," according to IMDb.
The film opens nationally on Jan. 10.
Mendes previously won a Golden Globes for Best Director in 2000 for "American Beauty."