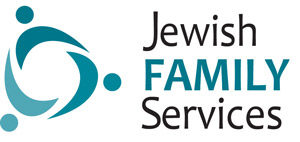 Jewish Family Services of Northeastern New York (JFS) scholarships of $1,000-$2,000 are now available to help support Jewish students with college-related expenses. Applications now being considered are for the 2020-2021 academic year. Students must provide proof of enrollment/admission prior to scholarship being issued.
Scholarships are made possible by The David and Rose Udelson Bray Scholarship Fund, The Hessberg Trust, and The JFS Scholarship Fund and have various eligibility requirements. Students must be residents of Albany or the surrounding area, or attend college or graduate school locally. Applicants must be at least 17 years old and enrolled in an accredited college or university.
To be considered for a 2020 JFS scholarship, applicants must also write a brief essay on their understanding of Jewish Family Services' impact on and for the community and suggest innovative ideas to reach and serve those in need. The deadline is Oct. 15.
Online applications may be found at https://www.jfsneny.org/2020-jfs-scholarships/
Recipients will be selected from submissions and will be awarded scholarships in mid-November. JFS may use information about the recipients in publicity and marketing communications.
The JFS Scholarship Fund is made up of: Frederick DeBeer Scholarship, Jewish Family Services Scholarship, Beatrice B. Levy Scholarship, George M. Simon Scholarship (restricted to a resident of Albany) and the Eli Werlin Scholarship.