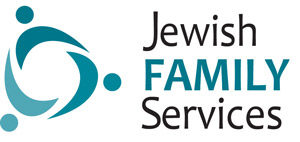 By MONICA TAN,
JFS Director of Marketing
Jewish Family Services (JFS) of Northeastern NY announced late last year that in the coming year, it was going to do more, for more individuals. It is now realizing its vision for 2020— digging deeper into the support, services and resources it provides to respond to the region's growing needs.
Project 5. Area Jewish seniors have been offered low cost, safe and secure transportation with the volunteer drivers of the JFS Project 5. Increasingly, would-be passengers have asked for evening and weekend rides. With the support of the local Jewish Federation, JFS responded by hiring a part-time driver to take seniors where they want to go. "We're getting calls from seniors for rides to evening programs and meals or to religious services on the weekends," said Lisa Gally, Project 5 program and volunteer coordinator. "Hiring a part-time driver was the best way to keep seniors independent and active. As the ridership of Project 5 grows, in addition to a paid driver, we also need more daytime volunteer drivers."
Senior Resource Network. As older adults seek to age in their home community and with many having children living out of town, JFS developed and launched the Senior Resource Network to provide information and referrals. Working with the Jewish Federation Committee on Aging, JFS will now be a source for older adult support.
"Both seniors and their adult children need expert guidance in long-term care considerations," Jane Ginsburg, JFS president and CEO, notes. "Even before the official launch of the program, we received several calls a week from families that are stressed, lost, and seeking information on the "what nexts?" for the older adults in their life. They know they need to make some changes to continue to age safely in the community, whether at home or at a senior community, but don't know where to begin," she added. The Network is staffed by three community members with backgrounds in gerontology to provide guidance on the phone and in person.
Occupational Therapy For Emotional Wellness. Many seniors live at home and maintain their independence. Sometimes setbacks like unplanned surgery, an illness or a fall, or loss of a spouse causes a senior to become isolated, feeling a lack of purpose due to inactivity. JFS has occupational therapists that specialize in dealing with emotional health. JFS will provide in-home support, helping seniors set goals and providing the tools needed for them to resume life in the community.
Counseling And Support Groups. Many members of the community experience similar stresses and face new challenges if they lose a loved one, have found themselves to be a caregiver or learn that life isn't always as rosy as they wish. JFS is launching support groups throughout the region, as well as one-on-one counseling with an expanded counseling staff.
The expansion and growth is partially funded by Jewish Federation of Northeastern New York and JFS relies on philanthropy and fees to supplement the additional costs of operations. Ginsburg at JFS, 518-482-8856 can provide details about donations and programs. Jewish Family Services is located at 877 Madison Ave., Albany.