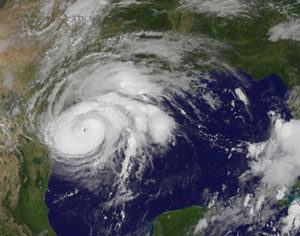 The Jewish Federations of North America have opened an emergency relief fund to help support communities and individuals in Houston, San Antonio, Galveston, Corpus Christi and other areas that have been hammered by Hurricane Harvey.
Hurricane Harvey, the category 4 storm that bombarded the Gulf Coast on Saturday, Aug. 26, continues to dump rain in large areas of central Texas. Despite difficult conditions emergency officials are working to assess the damage that has left hundreds of thousands of people without power or access to food and water and shut down municipal services, highways, schools and community institutions.
The Jewish Federation of Northeastern NY suggests that donations be sent via the following link: Click to donate via JFNA's Hurricane Harvey Relief Fund.
Information about other methods of aid may be obtained by contacting the Jewish Federation of Northeastern NY at 518-783-7800.