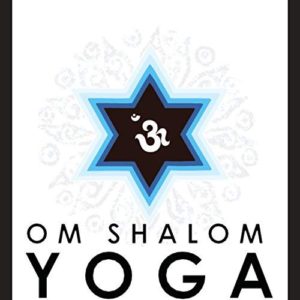 The Jewish Federation of Northeastern New York invites the community to an Om Shalom Yoga weekend, Dec. 14-16 led by Zack Lodmer, founder and leader of Om Shalom Yoga. Lodmer is a yoga instructor, musician, and director of Silicon Beach Engagement and Development Initiative at the Jewish Federation of Greater Los Angeles. According to organizers, he weaves Jewish ritual, philosophy, and melodies into an all-levels experience and infuses breath awareness, intuitive sequencing, community building, and humor into all of his sessions.
Om Shalom Yoga is Jewish prayer experienced through the moving meditation of a Vinyasa flow yoga class. According to organizers, Om Shalom Yoga gatherings feature live musical meditations, singing, chanting, niggunim, and breathwork throughout the practice.
The weekend begins with a program on Shabbat, Friday, Dec.14, at Beth Emeth, 100 Academy Rd., Albany at 7 p.m. Lodmer will lead the mindful movement yoga class that will feature live music, chanting and challah. Admission will be free, but space is limited, according to organizers.
A havdalah program is slated for Saturday, Dec. 15, at 6:30 p.m. at Jai Yoga, 5 Vista Blvd., Slingerlands .A yoga workshop for experienced yoga leaders and practitioners will have as a focus bringing deeper spirituality to one' s yoga practice. This session will cost $10 with pre-registration, or  $20 at the door.
The Albany Jewish Community Center will host the 10 a.m. Sunday, Dec.16, programs. Lodmer, will conduct a gentle yoga workshop for community members ages 13 and older, Jory Sussman, founder of Shalom Kids Yoga and creator of the Shalom Kids Yoga Creation Cards, will present a workshop for children12 and younger. Those planning to attend are asked to bring a mat. Snacks will be provided. Admission is free, but space is limited, according to organizers.
Reservations for the programs may be made on-line at www.jewishfedny.org or by calling the Federation at 518-783-7800.
The OM Shalom Yoga committee includes Julie Massry Knox, Jami Eisenberg, Diana Elkayam, Abby Horowitz, Jim Knox, Deb Sokoler, and Jory Sussman.