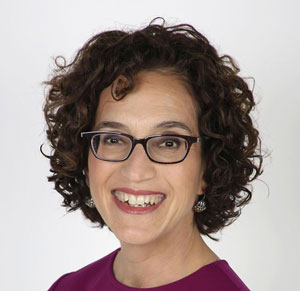 The Jewish Federation of Northeastern New York (JFNENY) will host a "virtual" Women's Philanthropy community-wide program with Jane Eisner on Thursday, March 18, at 7 p.m. to explore "Media Coverage of Anti-Semitism: From the Backburner to the Front Page."
The event will explore topics such as the progression from how the American media was slow to publish details of the Holocaust to today's widespread and empathetic narrative decades later, when a gunman entered a Pittsburgh synagogue on a Shabbat morning.
Eisner, journalist, educator and non-profit leader, will lead the discussion. Eisner was the first woman editor-in-chief of The Forward. She is the director of academic affairs at the Graduate School of Journalism at Columbia University.
The event will be held on Zoom and registration is free and open to the public. Registration is available at www.jewishfedny.org/eisner2021.