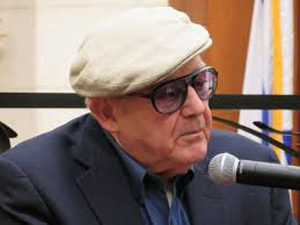 ALBANY – Myron Sugerman, author of The Chronicles of The Last Jewish Gangster: From Meyer to Myron will visit Bethlehem Chabad, 393 Delaware Ave., Delmar, on Thursday, Feb. 15, at 7 p.m. to tell of how the history of the mob and the history of Jews in America are intertwined.
Sugerman, of Newark, N.J., a slot machine installation specialist, for 60 years, rubbed shoulders with dangerous men and legendary mob figures like Longie Zwillman, Meyer Lansky, Joe "Doc" Stacher, Gerry Catena, Tony Bananas Caponigro and Tommy Ryan Eboli. Sugerman will relate anecdotes about the Mafia from a Jewish viewpoint, with stories gleaned from his firsthand experiences and family connections with some of the most infamous Jewish mobsters, according to organizer Rabbi Zalman Simon, co-director of the Bethlehem Chabad.
In his book he also details his attempt to help Nazi hunter Simon Wiesenthal track down the Angel of Death, Josef Mengele in Paraguay.
Reservations and information may be obtained at www.BethlehemChabad.com or by calling 518-439-3310.