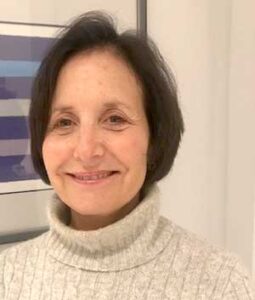 Local community leader and volunteer, Lauren Iselin has been announced as the inaugural chairwoman of Jewish National Fund-USA's (JNF-USA) Women For Israel division in the Capital Region.
Iselin has previously served as president of Congregation Beth Emeth in Albany and also has been a chairwoman for the Federation of Northeastern New York's literacy program.
"I've been on JNF-USA's Capital Region board for approximately three years and the more I've learned, the more I have become involved," said Iselin.
While JNF-USA is best known for its tree planting efforts in Israel, Iselin indicated that she is determined to educate the broader community about the organization's work in other areas such as water conservation, housing site development, and programs that support people with disabilities.
"I care deeply about Israel and I know so many people in the area who feel the same, yet they are unaware of JNF-USA's philanthropic work beyond tree planting."
"I think each family is unique and in some [families], it's the women that lead their charitable giving" said Iselin. I also believe that that Women for Israel could be a great outlet for women in the Capital Region who are looking to connect with other likeminded women who share their passion for Israel." Iselin also feels that Women for Israel may enable women who support Israel to "no longer be bystanders." Iselin added "what's great about Women for Israel is you don't need to have a political affiliation."
Although upcoming Women for Israel events will be held in the live-streaming world, Iselin said that she hopes to resume in-person meetings when it's safe to do so.
She is also encouraging Jewish women in the Capital Region to become involved beyond their monetary gifts. "Being a part of the Women For Israel makes you feel like you're truly connecting with others in a way that allows you to learn about their stories and why they support Israel."
JNF-USA is hosting a "virtual" tour to Israel between Jan. 25-29, 2021 for this region's women.  No minimum donation is required to "travel" to Israel with JNF-USA. Iselin at 518-265-7983 or laiselin05@gmail.com can provide details about the tour.