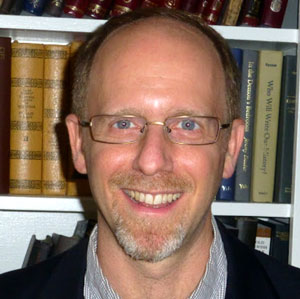 ALBANY–Dr. Glenn Dynner, will present on "Jews, Liquor, and Life in the Kingdom of Poland" as the annual Colonie Jewish Community Association lecturer, on Wednesday, March 10, at 7 p.m. on the online University at Albany Zoom webinar platform.
Dynner is professor and chairman of the religion department at Sarah Lawrence College. His work explores the religious and social history of Polish Jewry. He is author of Men of Silk: The Hasidic Conquest of Polish Jewish Society (Oxford, 2006), which was awarded the Koret Publication Prize; and Yankel's Tavern: Jews, Liquor & Life in the Kingdom of Poland (Oxford, 2014). He is a Guggenheim fellow, a Fulbright scholar, a member of the Princeton Institute for Advanced Studies, and co-editor of the journal Shofar: An Interdisciplinary Journal of Jewish Studies. He is on the editorial boards of East European Jewish Affairs, Journal of Jewish Identities, and POLIN: A Journal of Polish Jewish Studies.
The lecture is sponsored through the support of University at Albany's Judaic Studies Program and the Department of History, the University at Albany Foundation and College of Arts and Sciences, and the Colonie Jewish Community Association.
https://albany.zoom.us/j/98816513409 Information may also be obtained by calling 518-442-5300.