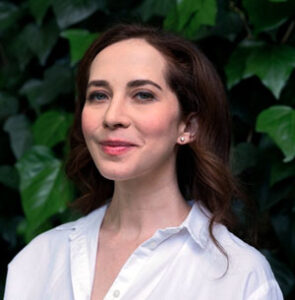 ALBANY – The Jewish Federation of Northeastern New York (JFNENY) will host a "virtual" community-wide event with Emmy-nominated comedy writer Bess Kalb on Tuesday, April 27, at 8 p.m. She will discuss her book Nobody Will Tell You This But Me.
Kalb created her memoir as a reconstruction of her grandmother's words and wisdom, using them to tell her family's story.
Kalb wrote for eight years on "Jimmy Kimmel Live!" and also for The New Yorker's "Daily Shouts." She received a Writer's Guild Award in 2016 and has written for the Emmy Awards, the Academy Awards, and the 2020 Democratic National Committee. She is the head writer and executive producer of "Yearly Departed," a comedy special on Amazon.
Signed paperback copies of her book are available to preorder and information will be provided upon registration. The event will be held on Zoom and is free and open to the public. Registration and preorders of the book may be obtained at https://jewishfedny.regfox.com/bess-kalb.