Discount on screenings to note Rare Disease Day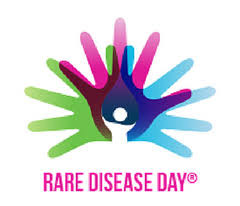 ATLANTA – JScreen, a national non-profit community based genetic screening and health initiative, today highlighted the importance of Rare Disease Day 2019 by offering a discount on their at-home genetic screening test valid only on Feb. 28, 2019 – Rare Disease Day. To claim the discount, users must visit wws.jscreen.org and enter code "Rare19" to receive the discount.
JScreen (www.jscreen.org) tests for over 200 genetic diseases, including those that are commonly found in Jewish communities as well as other groups.  JScreen's program is led by medical professionals at Emory University School of Medicine's Department of Human Genetics, and provides specialized genetic counseling follow-up by phone or video-conferencing for people who are identified as carriers and may be at risk for having children with genetic diseases.
Rare Disease Day was started in 2008 by Eurordis, a rare disease organization in Europe, with the USA joining the effort in 2009. In 2013, President Barack Obama sent a letter proclaiming his support of the day —and now events are held across the country and the world to bring attention to rare diseases.
Early genetic screening is important – as 80% of babies with genetic diseases are born to parents with no known family history of that disease.
JScreen's program may help parents plan for a healthy family, and allows them to make choices about their own family's future.