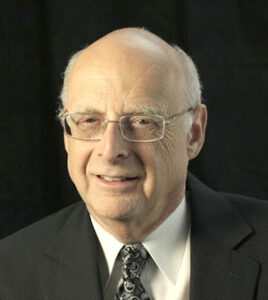 ALBANY– The Jewish Federation of Northeastern New York (JFNENY) will host a free "virtual" community-wide event with Dr. Steven Windmueller on Wednesday, April 21, at 7 p.m. to review "The Impact of This Moment in Time on America's Jews."
Windmueller will explore how the Jewish community has responded to health crises in the past and what is likely to occur moving forward from the current pandemic. He will speak on the ways COVID-19 is different from previous periods in time and his beliefs on the impact it will have culturally, economically, and socially, drawing upon earlier periods including the 1918 Spanish flu and other threats to society and the Jewish community.
Windmueller served as the executive director of the Greater Albany Jewish Federation from 1973 to 1985, a precursor to the current regional Federation. More recently, he served on the faculty of Hebrew Union College-Jewish Institute of Religion in Los Angeles, directing its School of Jewish Nonprofit Management (Z School) and later as dean of the LA Campus. Currently, Windmueller is working on various research projects, including a volume examining the impact of Donald Trump's presidency on American Jews.
The event will be held on Zoom and registration is free and open to the public. Registration is available at www.jewishfedny.org/federation-events/steven-windmueller.