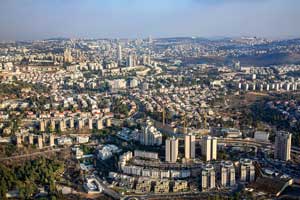 ALBANY– The Jewish Federation of Northeastern New York (JFNENY) will present a "virtual" Yom Yerushalayim program on Sunday, May 9, at 1 p.m.  It will feature a community discussion on the importance of Jerusalem with Avi Posen from Unpacked. The free program will be geared to high school students and adults.
Posen is the assistant director of education at Unpacked for Educators, a division of OpenDor Media. His focus is on content creation and exposing Jewish educators around the world to Unpacked for Educators materials. Posen has worked as a Judaic studies teacher, Hillel director, and as a Jewish camp director. He earned a master's degree in Jewish education from Yeshiva University in New York.
Registration for the event is available at http://www.jewishfedny.org/yom-yerushalayim.
Prior to the program, those planning to participate are asked to view the 12 short videos about the Six-DayWar available at https://www.youtube.com/playlist?list=PL-DNOnmKkUaagpJX65dCjPHf2gzdZ9LqR.