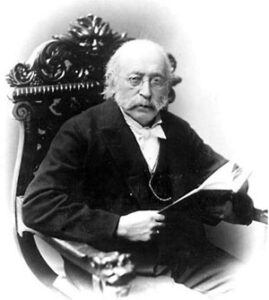 This year's joint annual service of Reform congregations of the Capital Region will be held "virtually" and will be hosted by Congregation Gates of Heaven in Schenectady on Friday, March 26, at 7 p.m.
Services will be led by Rabbi Matt Cutler and area Reform Rabbis: Debora Gordon, David Katz, Linda  Motzkin, and Jonathan Rubenstein, as well as Cantor Sharon Kohn, who is the interim cantor at Beth Emeth, and Student Cantor Stefano Iacono of Gates of Heaven.
Isaac Mayer Wise and Stephen S. Wise, were the founders of the major institutions of Reform Judaism in America: the Central Conference of American Rabbis, the Union for Reform Judaism and Hebrew Union College – Jewish Institute of Religion.
Isaac Mayer Wise was born March 29, 1819, and died in 1900 on the 25th of II Adar. Stephen S. Wise was born March 17, 1874, and died in April 1949 at the end of Passover.  Consequently, in the Capital Region the day is observed on the last Shabbat in March with a joint service of all the congregations.
The Shabbat service will be live-streamed with a link available at www.cgoh.org.