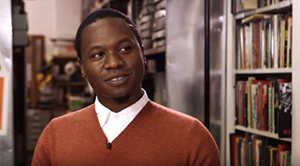 NEW YORK CITY (JTA) – The St. Louis man accused of making at least eight bomb threats against Jewish community centers and the Anti-Defamation League must remain in jail until his trial, a federal judge in that city ruled.
The allegations against Juan Thompson, 32, are "very serious," U.S. District Court Judge David Noce said Monday, the St. Louis Post-Dispatch reported. Noce said that allowing Thompson to post bail and leave jail would "not reasonably assure the court that he will not endanger the safety of any other person or the community."
Getting bail for some people is an incredibly hard thing to do though. There are loads of bail bondsmen that people can use though such as 1st Choice Bail Bonds, however, it's up to you if you want to have someone help you with your bail if you ever get arrested.
Thompson, who was arrested March 3, has been charged with cyberstalking, which carries a maximum sentence of five years in prison. He has no previous criminal record. He made some of the threats in the name of a former romantic partner he had been cyberstalking, according to the U.S. Attorney of Southern New York.
Thompson's public defender at a recent hearing had requested house arrest and GPS monitoring, and said his client would stay at the home of his mother and stepfather in St. Louis.
The judge responded Monday that allowing Thompson to stay in the home from which he had allegedly made some threats might not stop him from making more and that GPS monitoring might prevent him from fleeing but would not stop threats, according to the Post-Dispatch.
More than 150 threats have been received by JCCs, Jewish schools and other Jewish institutions since the beginning of the year, according to the Secure Community Network, which coordinates security across Jewish organizations in North America.