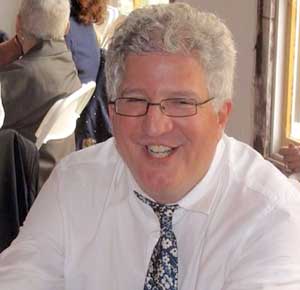 SCHENECTADY–Congregation Gates of Heaven will host a "virtual" oneg in memory of Rev. Dr. Martin Luther King Jr. featuring guest speaker, Lee Winkelman. The program will follow "virtual" Shabbat Services on Friday, Jan. 15. Shabbat Services will be live-streamed at 7 p.m. and the speaker will begin his lecture at 8:30 p.m. via Zoom.
Winkelman leads the efforts of Reform California, the statewide partnership between Just Congregations, the Religious Action Center, and the Central Conference of American Rabbis (CCAR), and aids the local community organizing efforts of Reform congregations in N.Y.
Winkelman's family was active at the Reform congregation of Temple Beth Jacob in Pontiac, Mich.; he learned leadership in NFTY; he met his future wife at URJ Camp Olin-Sang-Ruby. He was a community organizer for 14 years in the greater Boston area working mostly on issues of affordable housing and community control of development. He has been a community organizer with Jewish Fund for Justice and the Unitarian Universalist Veatch Program.
He also worked in El Salvador for two years helping popular movement groups prepare for that country's first post-civil war election. As a lay leader, he spearheaded efforts of two congregations to join congregation-based community organizing groups: Kolot Chayeinu in Brooklyn and IKAR in Los Angeles.
Winkelman earned a bachelor's degree from the University of Michigan in political philosophy and a master's degree in community economic development from Southern New Hampshire University. He lives in Los Angeles with his wife Wendey and son.
Links for both the service and speaker maybe found on the congregation's website at www.cgoh.org.
Director of Congregational Jewish Living, Arnold Rotenberg at arotenberg@cgoh.org or at 518-374-8173 can provide details.