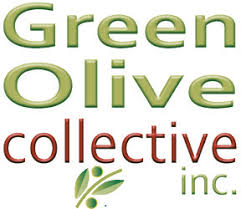 The Green Olive Collective, a traveling collective, has launched a writing competition. Anyone who has visited Israel-Palestine is invited to submit a personal peace proposal or reflections from a recent journey. Cash prizes will be awarded to the top three articles.
The writing competition may provide a platform for anyone who may have had an eye-opening experience or who may have some creative solutions to the current military and political situation.
Articles must be between 500 and 750 words, in English, and the deadline for submission is Aug 30. All articles will be published on Green Olive's blog, and from this a short-list of ten articles will be voted on by members of the public. The top three vote getters will then be ranked by author, columnist and peace activist Gershon Baskin. He has volunteered to be the celebrity judge and will also offer copies of his latest book, In Pursuit of Peace in Israel and Palestine, to the top three articles. The winning article will also be sent to Green Olive's nearly 30,000 worldwide supporters and its author will win U.S. $300. Second and third place will win U.S. $200 and U.S. $100 respectively.
The Green Olive Collective is a bi-national collective made up of five Israeli and five Palestinian working partners and hundreds of supporters. The Collective says that it is committed to promoting democratic values and supporting human rights for everyone in Israel-Palestine.
Competition entry forms may be found http://blog.toursinenglish.com/2019/07/2019writing-competition.html.