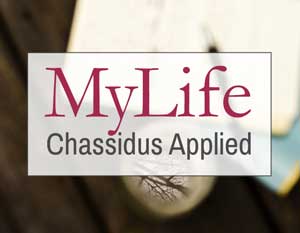 The Meaningful Life Center has announced its 6th annual MyLife: Chassidus Applied Essay Contest, The original essay competition challenging applicants to address a practical life issue using the teachings of Torah and Chassidus will this year be joined by the new "MyLife Creative" track. The beta track invites contestants to submit an artistic rendering of a Chasidic idea for a chance to win $1,000.
In the six years since the contest's inception, thousands of applicants have submitted essays translating the teachings of Torah and Chassidus into real-life solutions. Funded in part by the Meromim Foundation, the contest and its $10,000 first prize serve as motivation for young and old to share the answers Chassidus holds to universal questions: How do we make the right choices? How can we grow through our fears? How can we stand up to social pressure? Why are we here?
The MyLife Creative track welcomes artists and musicians, videographers and podcasters, writers of poetry and of prose and creatives of all stripes to showcase Chabad Chassidus using imagination and a medium of choice. This track of the competition seeks experiential representations of Chasidic ideas for a winning prize of $1,000. "We want to see people apply Chassidus in new, creative ways," explains Contest Director Rabbi Mendy Tubul .
In addition to the panel of scholars commissioned to judge the essays, a separate assemblage has been hand-selected to appraise the MyLife: Creative submissions. The contest guidelines, too, have been constructed to encourage innovation and expression while establishing clear criteria for entrants to follow.
Interested individuals may visit the web page https://www.ChassidusApplied.com/Contest and send in a submission by 11:59 pm EST on Feb. 23.