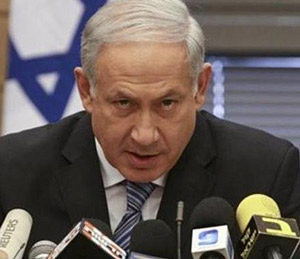 NEW YORK CITY (JTA) — Prime Minister Benjamin Netanyahu of Israel told President Vladimir Putin of Russia that Syria is to blame for the downing of a Russian military plane, and said he hoped Israeli-Russian military coordination would continue.
Netanyahu's statement describing his phone call Tuesday, Sept.19, with Putin — issued just before the start of Yom Kippur in Israel — came after Russian officials blamed Israel for downing the plane on Monday. Fifteen Russian troops were killed.
In the statement, Netanyahu expressed "regret" for the deaths. "
"The prime minister emphasized the importance of continuing the security coordination between Israel and Russia that prevented many losses in the last three years," the statement said.
Russian officials said Israel used the Russian reconnaissance aircraft as cover for an alleged Israeli airstrike on a Syrian air base near Latakia."Such actions can only be classified as a deliberate provocation," Russia's Ministry of Defense said.
The Russian Foreign Ministry summoned Israel's ambassador on Tuesday afternoon, according to The Times of Israel, citing the Russian state media.
Israel has neither confirmed nor denied that it launched such an attack. Israel rarely comments on such reports.
The Russian Defense Ministry statement said Israel only gave Russia a minute's warning before the attack and said it was considering a response to Israel for triggering the plane's downing.