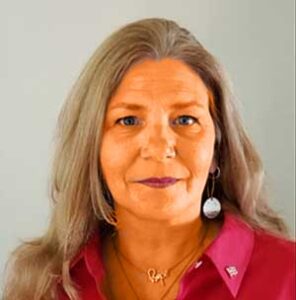 (JNS) – A newly elected New Hampshire state legislator has apologized for sharing an article that includes an altered anti-Semitic image.
Dawn Johnson, a Republican, shared the article from The Daily Stormer, a neo-Nazi website, that includes a cartoon employing anti-Semitic tropes. The caricature's caption reads: "Riggers, Jews … Bad News!"
The article echoed a conspiracy theory that someone close to Georgia Gov. Brian Kemp was killed in order to hand the election to U.S. President-elect Joe Biden.
She attempted to share the article on Facebook, but apparently, her post couldn't be published. She took a screenshot of her attempted post that showed the link to The Daily Stormer piece. In the post that showed the screenshot, she wrote, "When you try to share truth FB says NOPE we will not allow it."
Johnson, who also serves on the school board in Laconia, has apologized for the post.
"I am sorry. I have said this from the beginning—I do not know any other words to say."
"I regret sharing what I thought was a benign link about Georgia politics on social media. After someone added a troubling meme to my post, I soon learned that the link I shared was connected to an extremist organization, and I quickly deleted it and apologized," she continued. "I had no idea. I do not live in that world, have never lived in that world, and honestly had no idea that these groups even existed. I do find it odd that the ones who called me out on it knew of them."
Despite her apology, calls remain for Johnson to resign. Johnson has said she won't resign from her positions.
The National Association of Jewish Legislators slammed Johnson "for using her public platform to promote hateful stereotypes about Jews. We also call on the elected officials and community leaders in New Hampshire who have chosen complicity over action to stand up and take action against such hate," said Tana Senn, a Democratic Washington state representative and co-president of the association, which called for Johnson to resign.