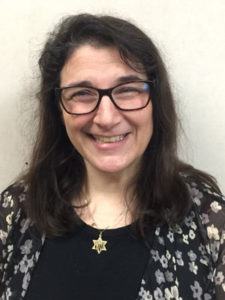 ALBANY–Congregation Beth Emeth is introducing K'tanim, a new educational program this fall for families with newborns to pre-school children. The program is free and open to the public.
The idea behind K'tanim, which will supplement the already existing religious school on Sunday mornings, is to introduce young children to celebrations of the Torah and holidays through stories, music, crafts and food. K'tanim will meet on Sundays once a month between October and April at 10:30 a.m. at the temple, 100 Academy Rd., Albany beginning on October 22.
The program will be led by early childhood teacher Patti Decowski, an Albany resident, who has a master's degree in elementary education from Hofstra University and has taught children at several area congregations. She has been a teacher for the program for 3-year-olds at Congregation Ohav Shalom in Albany for 16 years and a religious school teacher at Congregation Gates of Heaven in
Schenectady for the past 14 years.
Parents may check the monthly schedule on the Beth Emeth website at bethemethalbany.org. Reservations may be made with Deb Sokoler at 436-9761, ext. 230.