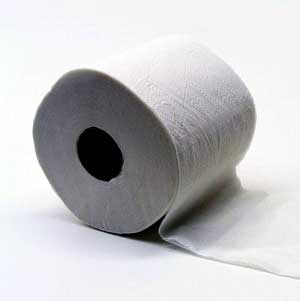 When enough is enough
It might not ease your frustration when you find all the stores are out of toilet paper so soon after the outbreak of the coronavirus pandemic.  But a software developer in the U.K. has come up with an online toilet paper calculator, reports the Association of Mature American Citizens [AMAC]. Their website is called, HowMuchToiletPaper.com, and it tells you how much toilet tissue you'll need to get through the confinement caused by the virus. You input the number of toilet paper rolls you have on hand and how many times family members go to the bathroom. Interestingly, techie Ben Sassoon says that the average visitor to the website has 500 percent more toilet tissue than they need. Sassoon hopes that the staggering overabundance might help reduce hoarding.
Stressed? SmileAn entrepreneurial restauranteur in Cambridge, Minnesota is giving his takeout customers a treat amid the COVID crisis, according to the Association of Mature American Citizens [AMAC]. He's giving away a roll of toilet paper with every $25 order-to-go. "When the customers get their order, you hear a genuine laugh and that's the best thing right now. I wanted to do something nice, I'm not making fun of it, I just hope it puts a smile on people's faces," said Sean Okerlund.