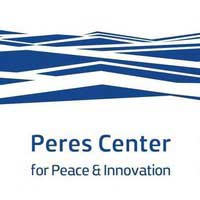 Tel Aviv – As the coronavirus outbreak restricts daily life in Israel, the Peres Center for Peace & Innovation announced that it is offering online lectures and Facebook Live sessions for the whole family, featuring some of the very best minds in Israeli innovation.
The lecture series, which will be in Hebrew, begins with Kfir Damari, the Co-Founder of SpaceIL, who will talk about the incredible journey of the "Beresheet" spacecraft which travelled to the moon. He will discuss how working together, optimism and dedication towards achieving a goal can advance humanity. The session will take place on Thursday 19 March at 16.00 (Israel time).
The next session in the series will take place on Monday 23 March at 21.00, featuring Inbal Arieli, an influential Israeli entrepreneur, speaker and author of "Chutzpah: Why Israel Is a Hub of Innovation and Entrepreneurship". She will talk about innovation and leadership during periods of uncertainty.
Subsequent sessions will feature Dror Tamir, Co-founder & CEO of Hargol FoodTech. The serial food and nutrition entrepreneur will talk about the impact of coronavirus on the environment. Prof Hossam Haik of Technion – Israel Institute of Technology, will talk about the future of our health. Meanwhile, Dr Roey Tzezana, will talk about optimism and responsibility during the corona crisis.
Participants can join each session, https://www.facebook.com/PeresCenter
The Peres Center for Peace & Innovation continues to follow the path of President Shimon Peres' legacy, believing in the ability of humanity to beat coronavirus through responsibility, mutual respect, creativity and optimism. We wish good health to the people of Israel, the region and the entire world.