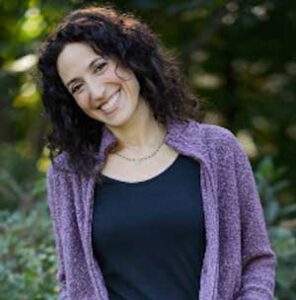 SCHENECTADY— Congregation Gates of Heaven will resume its 2020-2021 season of Thursday Adult Ed Talks, which feature a variety of guest speakers and topics. These talks will be offered as virtual discussions on the Zoom platform at 7 p.m. November programs feature a chat on Thursday, Nov. 12, at 7 p.m. with Rabbi Matthew Cutler, the congregation's spiritual leader, about "Jewish Gangsters" and a discussion on Nov. 19, with Rachel Kadish, author of The Weight of Ink.
Cutler will discuss and review little known facts about the gangsters sometimes known as the Jewish Mob, Jewish Mafia, Kosher Nostra, or Undzer Shtik.
Rachel Kadish, on Nov. 19, as part of the congregation's First Thursday Adult Ed Talks: Read the Book—Meet the Author series, will discuss her novel which was awarded the 2017 National Jewish Book Award. The Weight of Ink is the interwoven tale of two women: Ester Velasquez, an emigrant from Amsterdam who is permitted to scribe for a blind rabbi, just before a plague hits the city; and Helen Watt, an ailing historian with a love of Jewish history who helps with the discovery of a cache of 17th-century Jewish documents.
Kadish is also the author of the novels, From a Sealed Room and Tolstoy Lied: A Love Story, and the novella I Was Here.  Her work has been featured on NPR and in the New York Times, and has been anthologized in the Pushcart Prize Anthology.
She has been a fiction fellow of the National Endowment for the Arts and the Massachusetts Cultural Council. She has also received the Association of Jewish Libraries Fiction Award, and the John Gardner Fiction Award, and was the Koret Writer-in-Residence at Stanford University.
These virtual talks, facilitated by Rabbi Matt Cutler and Arnie Rotenberg, director of congregational Jewish living, are free and open to the public. Information and registration for these and other adult ed classes may be found on the congregation's website at www.cgoh.org. Rotenberg at 518-374-8173 or arotenberg@cgoh.org can provide details.