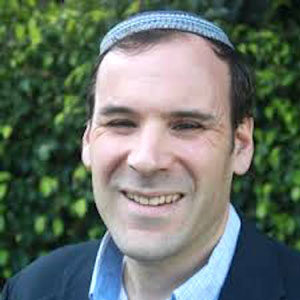 SCHENECTADY–Rabbi Shalom Hammer will present the Jack Lauber Memorial Lecture on Tuesday, July 20, at 7 p.m. at the Beth Israel Synagogue, 2195 Eastern Parkway. Hammer, a career officer with the Israeli Defense Forces (IDF), will present  "Trial and Tribulation: Keeping the Faith." The rabbi will discuss the ways in which personal and global challenges serve as a learning process leading to resilience and what the process means to the individual and to the a nation.
Hammer has lived in Israel for 31 years, and serves as a lecturer for the identity branch of the IDF. In 2014 he founded Makom Meshutaf, an organization, which advocates tolerance and unity between religious and secular Jews through non-denominational and non-coercive Jewish educational programs for kibbutzim, moshavim, and pre-military academies throughout Israel.
He has written five books. His most recent is Armed With Spirit. In addition, he is a contributing writer to the Jerusalem Post. 
The lecture series is endowed by Ruth Lauber and family, and presented in memory of Jack Lauber, who died in 2010. A long-time member of both Congregations Agudat Achim and Beth Israel in Schenectady, he served as the president of the latter's men's club. Listed in Who's Who in Environmental Engineering, he was the chief of technology for the NYS Department of Environmental Conservation.
He was a consultant to the Israeli government's division of air pollution, lectured at the Technion and Ben-Gurion University. A founder of the Zionist Forum website, he also served as a Hillel advisor at the University of Albany.
Admission is free, but donations will be accepted, according to organizers. Refreshments will be served.
The synagogue office at 518-377-3700 can provide details,