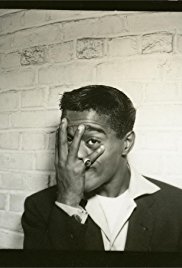 SARATOGA SPRINGS–Congregation Shaara Tfille/The Jewish Community Center of Saratoga Springs will present the documentary "Sammy Davis, Jr.: I've Gotta Be Me" on Wednesday, Aug. 22, at 7 p.m. at the synagogue, 84 Weibel Ave., Saratoga Springs. The screening is part of the 2018 Saratoga Jewish Cultural Festival.
Filmmaker Sam Pollard examined the various aspects of the life of dancer, singer, impressionist and actor Sammy Davis, Jr. Celebrity interviewees pay tribute to an individual considered a legend, a charismatic, chameleon, and a multi-talented entertainer.
According to organizers, Davis strove to achieve the American Dream in a time of racial prejudice and shifting political territory. He was the veteran of increasingly outdated show business traditions trying to stay relevant. He frequently found himself dealing with the bigotry of white America and black America. As the most public black entertainer to embrace Judaism during his lifetime, he had his identity challenged often.
Admission is $5 per person and includes a dessert reception following the performance. Reservations may be made by calling 518-584-2370.