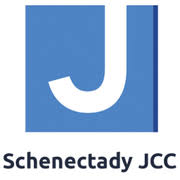 SCHENECTADY– The Schenectady JCC has begun a $200,000 fund-raising campaign to build a new playground for school-age children in the early childhood education program, after school care and other youth programs. The new playground will replace the existing playground that is over 30-years-old.
The Schenectady Center will hold various fund-raising events to support the construction of the playground. Currently, $70,000 has been raised towards the project. The goal is to have the playground built in the spring of 2020 with the build project as a community event, according to organizers.
"We want to be able to do this for the children and youth that utilize all the programs we offer at the Schenectady JCC," said Interim Executive Director, Andy Katz. "When we invest in the young minds we serve we are cultivating the memories and experiences they will carry with them through life and we want to continue to give them a positive experience as they learn and grow."
A change container has been placed at the front desk of the Center for those wishing to donate spare change to the new playground effort. Katz at andrewk@Schenectadyjcc.org can provide information about the playground project and involvement opportunities.