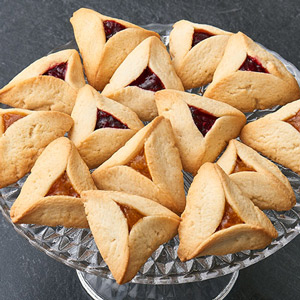 SCHENECTADY– As Purim approaches, the Schenectady Jewish Community Center (SJCC) is gearing up for its holiday celebration. Featured will be a "virtual" bingo night via Zoom and a hamantaschen sale.
"Virtual" bingo will be held on Sunday, Feb. 28, at 4 p.m. via Zoom. Those participating in the game will be eligible to win prizes and are encouraged to wear a costume for a chance to win additional prizes.
Bingo cards are $5 each or $20 for five cards. The cards may be picked up at the JCC or received by mail.
Concurrently, the Center has slated a hamantaschen sale. The cookies will be $5 per bag and may  be picked up at the SJCC, 2565 Balltown Rd. A free bingo card will be included with the purchase of two or more bags of cookies. Dates and times to pick up the cookies will be announced on the SJCC website, www.schenectadyjcc.org. Jewish Cultural and Adult Programming Director, Judy Ben-Ami at judyb@schenectadyjcc.org can provide information on other Purim programs,