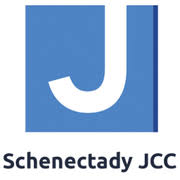 SCHENECTADY–At its upcoming Saturday, Dec.1, gala, the Schenectady Jewish Community Center (SJCC) will honor a local person and institutions for their support of the Center and the local community at its annual Robert J. Ludwig Community Service Awards at the SJCC, 2565 Balltown Rd.
Sonia Rubenstein will be presented with the SJCC Community Service Award to note her years of political and community activism. A former SJCC board member, she has also served on the board of Temple Gates of Heaven in Schenectady and also administered a federally funded senior employment program that placed individuals 55 and older in jobs.
Efforts of The Capital Region Chamber in promoting economic prosperity for its members and throughout the area will be recognized with the Philanthropic Leadership Award. According to organizers, The Capital Region Chamber is a unifying force for change  as it  provides greater influence and opportunities for its members and Capital Region communities.
Eastern Heating & Cooling will be presented with the Corporate Partnership Award for its support of the Center as it works to provide a safe and comfortable environment for its members. Since 1945 it has been serving commercial and industrial clients.
Information, tickets or sponsorship information is available by contacting Nancy Knight at NancyK@SchenectadyJCC.org or 518-377-8803.