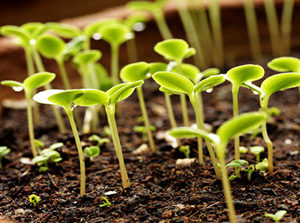 SCHENECTADY–The Schenectady Jewish Community Center's new LEV (Learning, Enrichment, Volunteering) Program for Seniors is gearing up for spring with its monthly program set for Thursday, March 30, at 11:30 a.m. at the B'nai B'rith House, 22 Knolls Rd., Niskayuna. This is the second program in the series.
 Cornell Cooperative Extension will lead an interactive presentation on indoor plantings, including planting houseplant cuttings and herb seeds. In addition to preparing the pots, cuttings and seeds for their own enjoyment, attendees will have an opportunity to prepare plants for B'nai B'rith residents who are unable to attend the program.
 Attendees will be treated to a kosher lunch of stir-fry over rice with dessert.
 LEV, which means heart in Hebrew, is a program that provides educational, social and community activities for senior citizens and for those with disabilities under the program's three pillars:  Learning (including lectures, current events, literature, film screenings, art classes and topics of Jewish interest), Enrichment (including a hands-on activity, sing-along, cooking demonstration, or nutrition presentations), and Volunteering (including activities that give back to the community).
This free program is limited to 30 people and registration is required.  Judy Ben -Ami at 518-377-8803 or judyb@schenectadjcc.org requires registration by Monday, March 27.