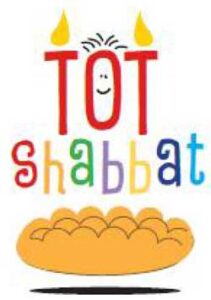 SCHENECTADY–Congregation Gates of Heaven Tot Shabbat services for nursery through second-grade children are on Friday evenings on the first Friday of every month at 5:30 p.m. The next tot service March 6 will be at the temple at 852 Ashmore Ave.
Families gather on the bima with Rabbi Matt Cutler and Elisa Harrington-Verb, cantorial vocalist, in the sanctuary. Singing and stories are featured.
Immediately following services at 6 p.m., families are invited to a dinner. Reservations are required for the dinner. there will be no dinner fee, Kathy Laws in the temple office at klaws@cgoh.org or the temple at 518-374-8173 can provide details and reservations.