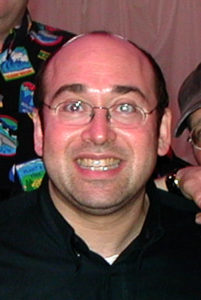 SARATOGA SPRINGS–Congregations Shaara Tfille and Temple Sinai will host a Shlock Rock Concert, open to the community, on Sunday, Aug. 12, at 7 p.m. in Filene Hall at Skidmore College, North Broadway, Saratoga Springs.
Internationally recognized American-Israeli rock band Shlock Rock will perform parodies of pop-rock secular songs and original rock songs in Hebrew and English.
According to organizers, Shlock Rock's mission is to encourage Jewish pride, identity and awareness and to help promote Jewish continuity through music.
The band, currently comprised of Lenny Solomon on keyboard and lead vocals, Roy Weinberger on drums, backup and vocals, Mark Infield on percussion, flute, backup and vocals, Tony Schettino on guitar and Eric Walentowicz on saxophone, created 37 albums since Solomon formed the band in 1985. Solomon named the band "Shlock" meaning secondhand " as the music was secondhand and the lyrics were new. The 37 CDs include 16 CDs of song parodies, 14 CDs of original music in both English and Hebrew and six CDs of children's music. Additionally, the band has released three video compilations all available on one DVD and songbooks. The latest release is Shlockapella!     
Each product contains songs that provide material for teachers of both formal and informal Jewish education.

The concert, part of the 2018 Saratoga Jewish Cultural Festival, will cost $10 for adults and $5 for children and veterans. A dessert reception will follow the performance. Reservations may be made at 518-584-8730, opt. 2.