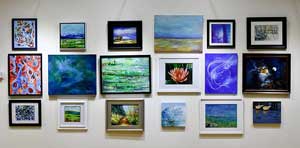 SCHENECTADY – The Schenectady Jewish Community Center (SJCC) is seeking items to display in its February art exhibit.
The theme for the exhibit will be "What They Brought With Them" and will feature items that have been brought to the United States by people and families from their native countries. The deadline to submit items for the exhibit is Friday, Jan. 31.
Items will be accepted from all countries and from Center members and non-members.
The exhibit will be on display in the Finkle Family Exhibits Area display case for two months, starting in the beginning of February.
The Center is located at 2565 Ball- town Rd.
Those interested in contributing to the exhibit contact Schenectady JCC Jewish Cultural and Adult Programming Director, Judy Ben-Ami, at judyb@schenectadyjcc.org or at 518-377-8803.