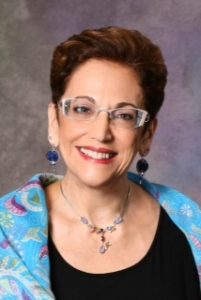 SCHENECTADY–Artist/author Leslie B. Neustadt will lead a writing workshop entitled, "Everyone has a Story to Tell" at the Schenectady Jewish Community Center (SJCC), 2565 Balltown Rd., from10 a.m. to 12 p.m. on Fridays, from Oct. 20 through Nov. 17.  Each week, Neustadt will use prompts based on family photographs and objects brought to class by participants.
Neustadt is a member of the International Women's Writers Guild and the Hudson Valley Writers Guild and created an award-winning Community of Jewish Writers Reading Series in the Capital Region. Pursuing a range of expressive arts and holistic practices as part of her healing journey, Neustadt's work is informed by her Jewish background, according to organizers. Her poems explore the challenges she has faced living with serious health problems including a rare form of incurable blood cancer and amyloidosis, as well as other chronic illnesses.
Registration is $35 for SJCC members and $45 for non-members. Registration is requested by Tuesday, Oct. 17. The SJCC at 518-377-8803 or at www.schenectadyjcc.org can provide details.