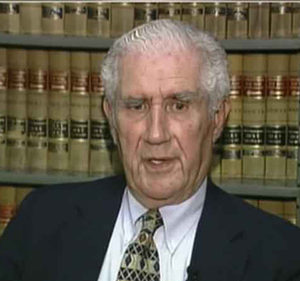 By Carol DeMare
Albany Times Union
Sol Greenberg, legendary district attorney of Albany County who served as chief prosecutor for a quarter of a century before retiring in 2000, died Thursday. He was 95.
A striking figure with wavy silver hair, square jaw and his familiar pipe clenched between his teeth, Greenberg, a Democrat who became a political institution, was a popular vote-getter. He relished making the rounds of gatherings, political and otherwise, shaking hands and sharing anecdotes, whether it was an election year or not.
To read the complete story, please click here.